Bolzano / Bozen and surroundings, South Tyrol
Gasthof (Small hotel) See Perle

Fam. Rainer
Lago di Caldaro / Kalterer See - S. Giuseppe al Lago / St. Josef am See, 28


Telephone: (+39) 04719601... (+39) 0471960158
www.seeperle.com/it - info@seeperle.com
Gasthof (Small hotel) - Offered treatments: BB HB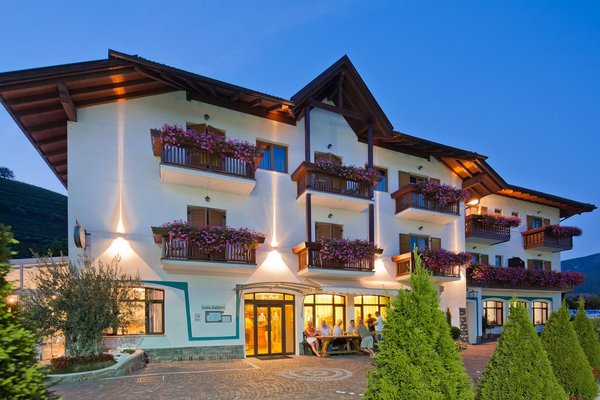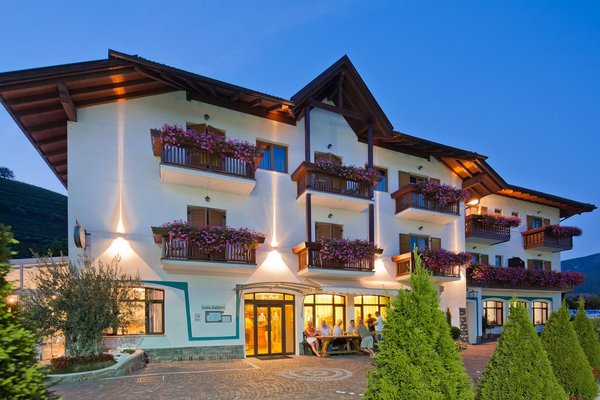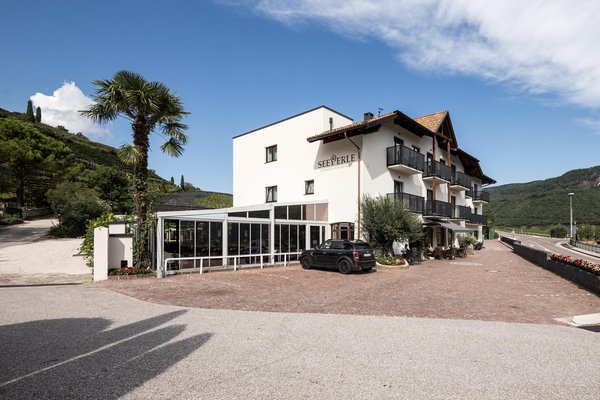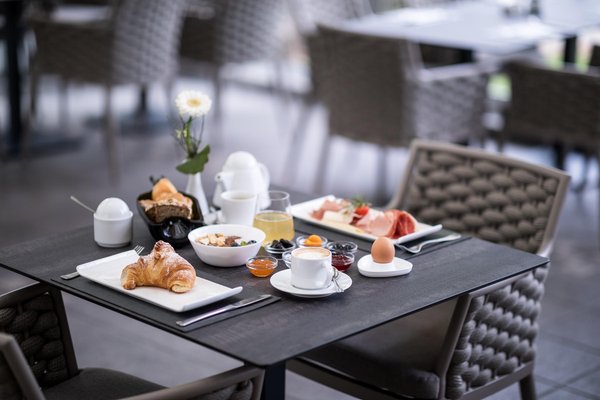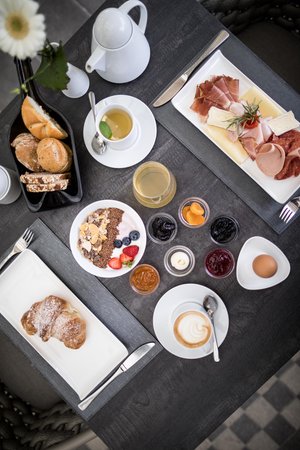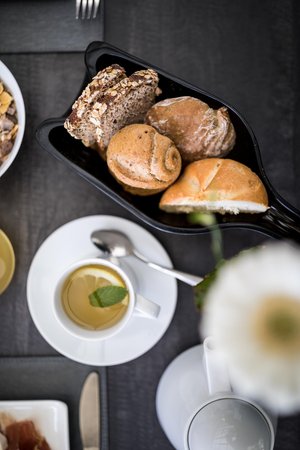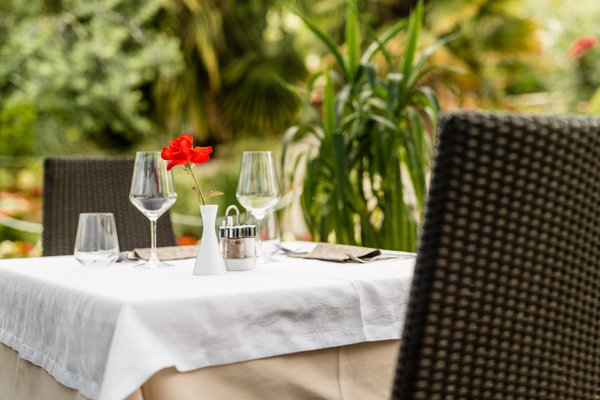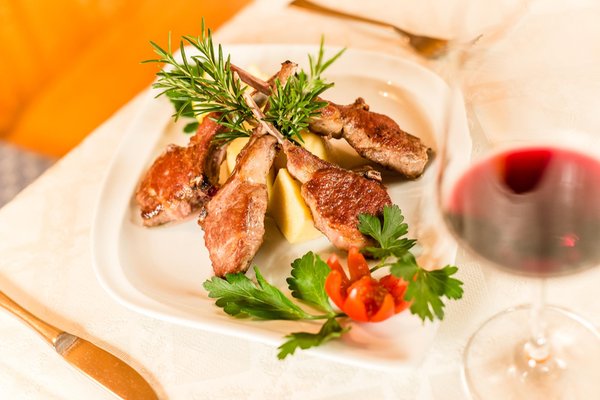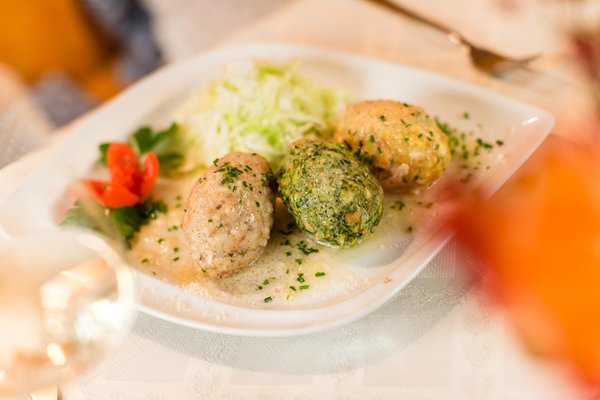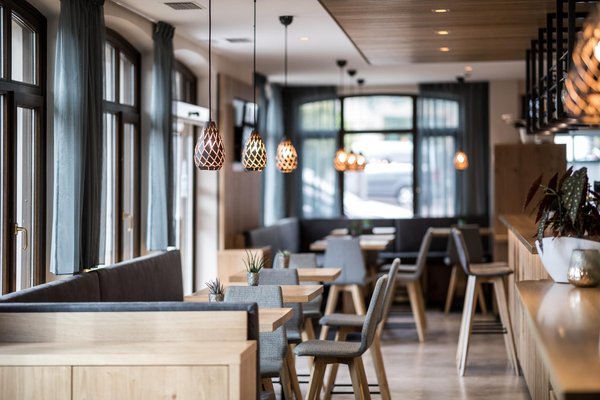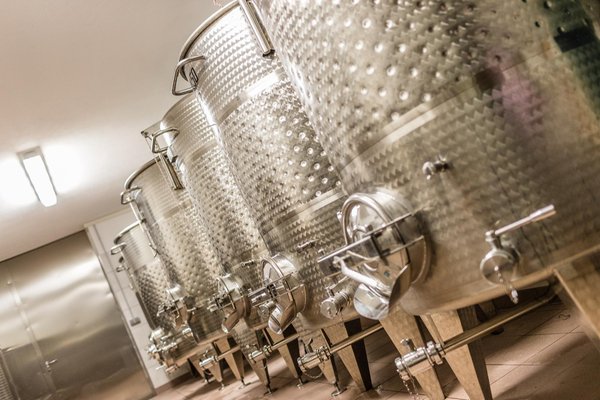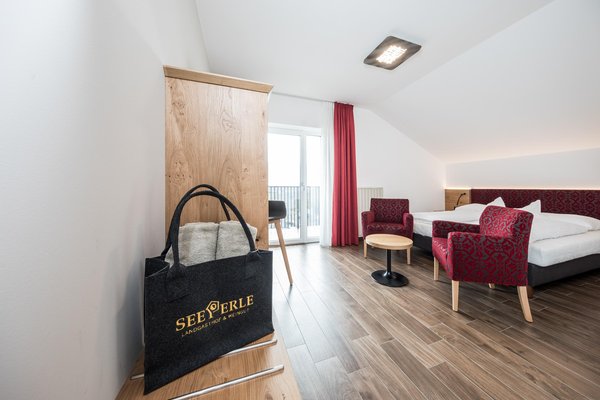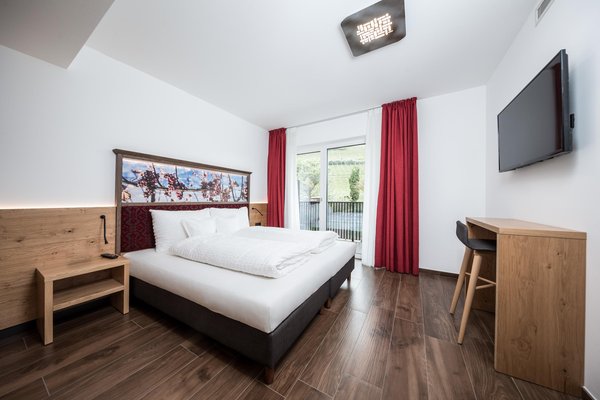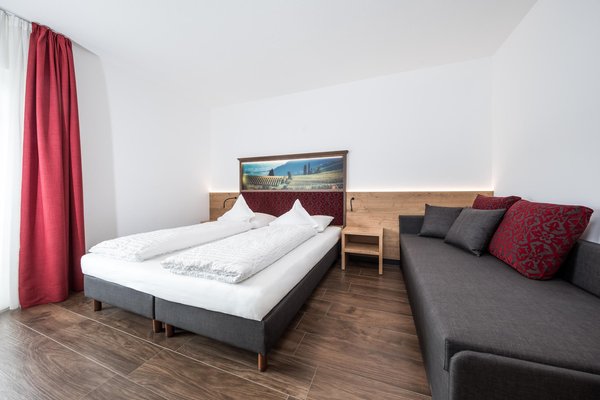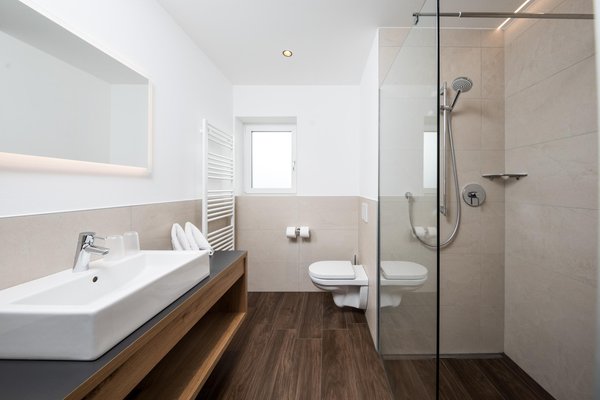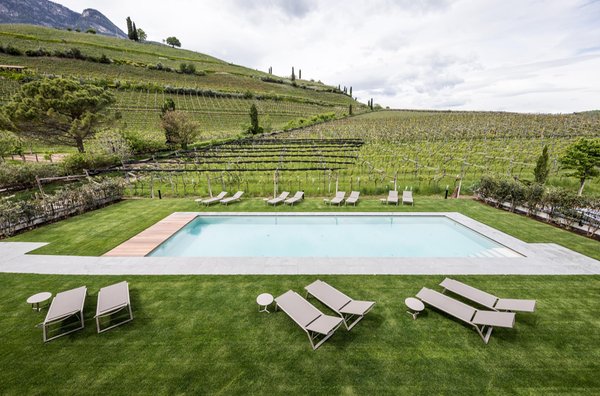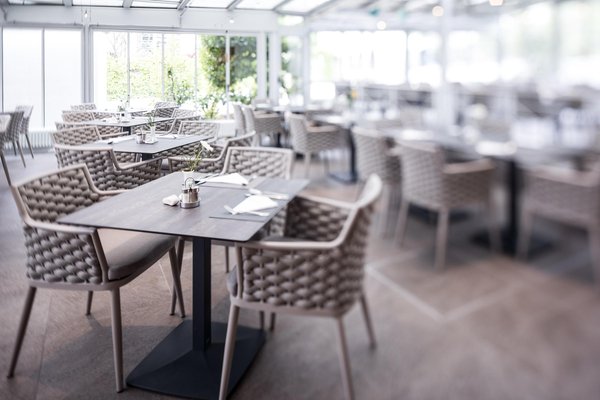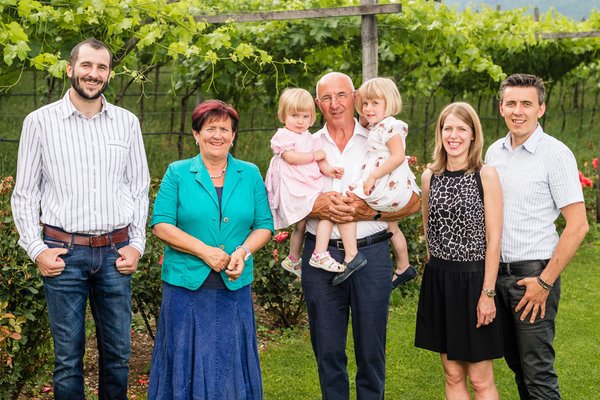 The hotel See Perle is located just a stone's throw away from the Lake Caldaro. It has been run by the same family for three generations. Traditions and simplicity are treasured here.
All rooms and suites feature a balcony, shower/wc, air conditioning and fridge.
Besides, the hotel with its restaurant offers a rich buffet breakfast, delicious home made cuisine and a welcoming atmosphere.
Relax in the heated pool where you will forget the stress of your everyday life and start breathing again.
Opening times bar: from 7 to 23
Opening times restaurant; 12-14 and 17.30-21
| | |
| --- | --- |
| General information | at 230m a.s.l., 30m from the bus stop |
| Facilities | lift, open parking space, bicycle storage, bar, garden at guests' disposal |
| In room/apt. | safe, air conditioning, TV with satellite reception, hairdryer, minibar |
| Further services for apartments | daily cleaning, bed linen and towels, "bread and milk" service |
| Internet | free Wi-Fi in room/apartment and common areas |
| Cuisine | wine cellar, restaurant open also for lunch, gluten and lactose-free cuisine, vegetarian cuisine available |
| Wellness | heated outdoor pool |
| Children | family-friendly accommodation, playground |
| Pets | small pets and big dogs allowed |
| Payment methods | Visa, MasterCard, ATM |
| Excursions | bike rental (e-bikes, mountain bikes) |
| Flexible Booking | it is possible to cancel a reservation without penalty: check the cancellation conditions of the accommodation facility |
| Bonus Vacanze | service available for Italian citizens according to art. 176 of DL no. 34, 19/05/2020 |
Offers and last minute
1/1
Offer: Inverno special
27 Nov 2020 - 25 Feb 2021 also for 1 night only
description in Italian
OFFER
from 57,00€
per night
per person
b&b
Availability and approximate prices
Check availability and see prices
10 x Double Room Garden/Lake

https://images.yesalps.com/hp/312055/314787_camera-seeperle.jpg

BB HB

{"S": 1, "M": 3, "B": 0, "N": false}

28 m2

[{"id": "MTR", "qta": 1}, {"id": "DVLS", "qta": 1}]

[{"id": "camera", "letti": [{"id": "MTR", "qta": 1}, {"id": "DVLS", "qta": 1}], "kitchenette": false}]

bathroom (with WC, shower)

Double rooms with balcony, view over the vineyards or the lake; bathroom with shower, toilet, hair dryer. Satellite TV and safe.

[0, 1, 2, 3]

[[314787, "camera-seeperle", 600, 400], [314788, "camera-seeperle", 600, 400], [314789, "camera-seeperle", 600, 400], [314790, "bagno", 600, 400]]

false

4 x Double room Deluxe Garden View

https://images.yesalps.com/hp/312055/319332_camera-seeperle.jpg

BB HB

{"S": 1, "M": 3, "B": 0, "N": false}

30 m2

[{"id": "MTR", "qta": 1}, {"id": "DVLS", "qta": 1}]

[{"id": "camera", "letti": [{"id": "MTR", "qta": 1}, {"id": "DVLS", "qta": 1}], "kitchenette": false}]

bathroom (with WC, shower)

Cosy double room with view of the vineyards, balcony with direct access to the swimming pool. Bathroom with shower, toilet, hair dryer. Satellite TV and safe.

[0, 1, 2]

[[319332, "camera-seeperle", 600, 400], [319333, "camera-seeperle", 600, 400], [319334, "bagno", 600, 400]]

false

2 x Junior Suite Garden (Room)

https://images.yesalps.com/hp/312055/319336_soggiorno.jpg

BB HB

{"S": 2, "M": 4, "B": 0, "N": false}

43 m2

[{"id": "MTR", "qta": 1}, {"id": "DVLM", "qta": 1}]

[{"id": "camera", "letti": [{"id": "MTR", "qta": 1}], "kitchenette": false}, {"id": "soggiorno", "letti": [{"id": "DVLM", "qta": 1}], "kitchenette": false}]

bathroom (with WC, shower)

Spacious junior suite with views of the vineyards, balcony, separate living and sleeping area.

[0, 1, 2, 3]

[[319336, "soggiorno", 600, 400], [319335, "camera-seeperle", 600, 400], [319337, "bagno", 600, 400], [319338, "bagno", 300, 450]]

false

1 x Suite Garden (Room)

https://images.yesalps.com/hp/312055/319340_soggiorno.jpg

BB HB

{"S": 2, "M": 5, "B": 0, "N": false}

50 m2

[{"id": "MTR", "qta": 1}, {"id": "DVLS", "qta": 1}, {"id": "DVLM", "qta": 1}]

[{"id": "camera", "letti": [{"id": "MTR", "qta": 1}], "kitchenette": false}, {"id": "soggiorno", "letti": [{"id": "DVLS", "qta": 1}, {"id": "DVLM", "qta": 1}], "kitchenette": false}]

bathroom (with WC, shower)

Wonderful suite with views of the vineyards, balcony, separate living and sleeping area.

[0, 1, 2, 3]

[[319340, "soggiorno", 600, 400], [319339, "camera-seeperle", 600, 400], [319341, "bagno", 600, 400], [319342, "bagno", 300, 450]]

false
Availability and approximate prices
The availability and the prices are entered and updated by the accommodation they refer to. As these data are subject to continuous changes, the definitive availability and price must be agreed directly with each accommodation. The minimum and maximum prices can take into consideration only the most common services and conditions of the accommodation; in case of different solutions the prices may differ from the specified range. The indicated prices may not take into consideration several factors, therefore the final price and the details must be agreed directly with each lodging facility. The indicated prices may not include possible costs for final cleaning service or tourist taxes.
Other rooms

:

Available treatments

:

Description

:
Map
Gasthof (Small hotel) See Perle
S. Giuseppe al Lago / St. Josef am See, 28
Lago di Caldaro / Kalterer See (Caldaro sulla Strada del Vino / Kaltern an der Weinstrasse)
GPS coordinates
lat: 46.3861° N lon: 11.2540° E
lat: 46° 23' 10.0'' N lon: 11° 15' 14.7'' E
Information about the location: at 230m a.s.l., 30m from the bus stop.