hotels and apartments
sport and leisure
localities
information

Your search
Val Sarentino / Sarntal: Hotels, B&B, Residence and holiday apartments
Warm. Small. Special! Welcome to the Alpine Hotel Penserhof in the Sarntal, in the heart of South Tyrol.
deals
11/05 - 01/07/2023

252€ for 3 nights

11/05 - 02/07/2023

560€ per week

01/07 - 22/07/2023

595€ per week

06/12 - 26/12/2023

from 416€ for 4 nights
Characteristics
On the Ausserebner Hof in front of the idyllic backdrop of the Sarntal Alps, every holidaymaker is offered the right thing. Those looking for relaxation will find it in the tranquillity of the mountains and the beauty of nature.
deals
09/03 - 01/04/2023

from 52€ per night
If you are looking for a holiday in a family like ambiance and far from the stresses of everyday life, then you are in the right place on the farm Thomasegg in the Valley Sarentino!
deals
16/01 - 27/05/2023

from 553€ per week
Characteristics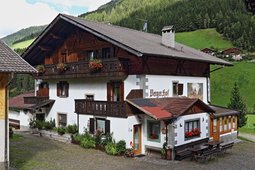 The Residence Bergerhof is located halfway between Sarentino, the capital of Valle Sarentina, and the idyllic lake Valdurna, immersed in a landscape of wonderful meadows and forests. In summer you can enjoy trips and excursions along the many trails in the area.
deals
23/02 - 09/04/2023

175€ for 3 nights
Characteristics
The Bergerhof Almhotel in the Sarntal, the rustic vacation region between Bolzano and Vipiteno, welcomes you warmly. Every day you will be spoiled with delicacies from the traditional South Tyrolean and Italian cuisine.
deals
09/01 - 09/04/2023

420€ per week
Characteristics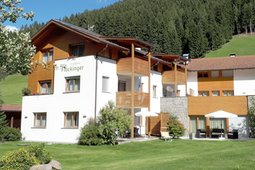 Flöckinger, surrounded by woods and meadows, is located 20 km north of Bozen, on the border with Campolasta, which is part of Sarentino. Relax in one of the apartments, which are south-facing and cozily furnished. One of these apartments is also barrier-free.
More than 600 years of history are to be discovered inside this farmhouse; you can see them in the romanic elements of the walls in the south-eastern corner of the building. The holiday farm is now managed by the 4th generation of the Kienzl family.
You'll enjoy a wonderful holiday at the Holiday House Berger in the idyllic Sarn Valley / Val Sarentino. The house is situated at an altitude of 1,300 meters above sea-level, in the heart of the fascinating Alpine wonderland of the Sarn Valley / Val Sarentino Alps.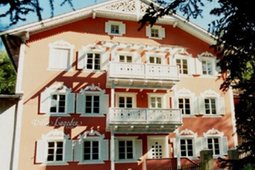 The historical building, Villa Lageder, is situated in the South Tyrolean mountain village Sarentino/Sarnthein, only 17 km from Bolzano, at a height of almost 1,000 metres. It was rebuilt on an old foundation in 1899 and reconstructed in a luxurious style between 2004 and 2006.